GXO Receives SDCE's 2023 Top Supply Chain Projects Award for State-of-the-Art Automated Returns Operation in the U.S.
Award highlights successful effort to develop and deploy innovative, state-of-the-art automation for an industry-leading consumer electronics company
GREENWICH, Conn., June 14, 2023 (GLOBE NEWSWIRE) -- GXO Logistics, Inc. (NYSE: GXO), the world's largest pure-play contract logistics provider, announced today that it has been recognized by Supply & Demand Chain Executive magazine (SDCE) for the second consecutive year for a Top Supply Chain Project. The 2023 award turns the spotlight on a project to develop and deploy innovative, state-of-the-art returns automation for a Fortune 100 telecommunications company.

"We're pleased to be recognized by SDCE for what is one of the most innovative automation solutions for complex, high-value reverse logistics operating in the U.S.," said Eduardo Pelleissone, President, Americas and Asia Pacific, GXO. "By leveraging high-density storage and retrieval technology, we created a first-of-its-kind, fully automated and highly efficient system that can process more than 50,000 electronic devices per day. This award from SDCE is an important acknowledgement of the unmatched performance we consistently deliver for the world's leading companies."
SDCE magazine established the "Top Supply Chain Projects" award to profile "innovative case study-type projects designed to automate, optimize, streamline and improve the supply chain." SDCE is known as the executive's user manual for supply and demand chain transformation.
GXO leads the industry in innovative technology. In the first quarter of 2023, GXO increased its total tech and automated systems by 64% year over year. GXO is also accelerating the deployment of machine learning and artificial intelligence, which boost productivity and improve employee satisfaction, among other benefits.
About GXO Logistics
GXO Logistics, Inc. (NYSE: GXO) is the world's largest pure-play contract logistics provider and is benefiting from the rapid growth of ecommerce, automation and outsourcing. GXO is committed to providing a diverse, world-class workplace for more than 130,000 team members across more than 970 facilities totaling approximately 200 million square feet. The company partners with the world's leading blue-chip companies to solve complex logistics challenges with technologically advanced supply chain and ecommerce solutions, at scale and with speed. GXO corporate headquarters is in Greenwich, Connecticut, USA. Visit GXO.com for more information and connect with GXO on LinkedIn, Twitter, Facebook, Instagram and YouTube. 
Media contacts

Matthew Schmidt 
+1 203-307-2809 
matt.schmidt@gxo.com 
Fallon McLoughlin
+1 203-399-6998
Fallon.McLoughlin@gxo.com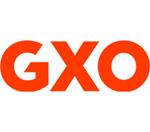 Source: GXO Logistics
Get the latest updates on
what's new in logistics