GXO Distribution Center Named No. 1 in IKEA's Global Network
195,000-square-foot facility in Quakertown, Pennsylvania, offers ecommerce parcel fulfillment along with other warehouse services
GXO and IKEA recently extended their agreement in Pennsylvania; 
companies have had successful partnership in Europe for more than two decades
GREENWICH, Conn., Aug. 09, 2023 (GLOBE NEWSWIRE) --  GXO Logistics, Inc. (NYSE: GXO), the world's largest pure-play contract logistics provider, announced today that its Customer Distribution Center, in Quakertown, Penn., was ranked no. 1 by leading global home furnishings company IKEA among its worldwide network of warehouses. The ranking is based on GXO's operational excellence and ability to achieve IKEA's goals through key performance indicators (KPIs), including productivity, outbound quality and inventory accuracy.
"We are proud to earn this no. 1 ranking among IKEA's global network of Customer Distribution Centers," said Eduardo Pelleissone, President, Americas and Asia Pacific. "We always strive to meet and exceed our customers' goals and our team in Quakertown has proven their ability to do this. We're especially grateful for the strong collaboration and leadership of Pamela Andrews, Country Central Fulfilment Operations Manager, and Nicholas Colosimo, External Service Provider Operations Manager, from IKEA as we continue to grow together."
Pelleissone added, "Last January, we extended our relationship with IKEA in the U.S., which began in 2017, and we have been partnering with IKEA in Europe for over 20 years, using GXO's industry-leading solutions, scale and expertise to support their global growth strategy. We look forward to continuing to help IKEA optimize its logistics operations around the world."
IKEA's CFF Unit Operations identifies and ranks its best-performing countries and units based on attaining specific KPIs. At the 195,000-square-foot facility in Quakertown, Penn., which received IKEA's no. 1 ranking, GXO employs over 260 team members who provide warehouse services that include ecommerce parcel fulfillment as well as receipt, put-away, pick, pack and ship. The site has been supporting IKEA for more than six years, including throughout the pandemic, which created a surge in the company's online sales as consumers spent more time at home and invested in home improvement projects.
Tolga Öncü, Head of IKEA Retail, Ingka Group, said, "In April, IKEA announced a three-year $2.2+ billion investment in our omnichannel growth strategy in the U.S. The U.S. is one of our most important markets, and we see endless opportunities to grow here and get closer to our customers with affordable products and services. Partnering with GXO, we will continue to build more effective replenishment and fulfillment capabilities."
About GXO Logistics
GXO Logistics, Inc. (NYSE: GXO) is the world's largest pure-play contract logistics provider and is benefiting from the rapid growth of ecommerce, automation and outsourcing. GXO is committed to providing a diverse, world-class workplace for more than 130,000 team members across more than 970 facilities totaling approximately 200 million square feet. The company partners with the world's leading blue-chip companies to solve complex logistics challenges with technologically advanced supply chain and ecommerce solutions, at scale and with speed. GXO corporate headquarters is in Greenwich, Connecticut, USA. Visit GXO.com for more information and connect with GXO on LinkedIn, Twitter, Facebook, Instagram and YouTube. 
About IKEA

With IKEA retail operations in 31 markets, Ingka Group is the largest IKEA retailer and represents about 90% of IKEA retail sales. It is a strategic partner to develop and innovate the IKEA business and help define common IKEA strategies. Ingka Group owns and operates IKEA sales channels under franchise agreements with Inter IKEA Systems B.V. It has three business areas: IKEA Retail, Ingka Investments and Ingka Centres. Read more on Ingka.com
For more information on IKEA U.S., see IKEA-USA.com, @IKEAUSANews, @IKEAUSA or IKEAUSA on Facebook, YouTube, Instagram and Pinterest.
Media contacts

Matthew Schmidt 
+1 203-307-2809 
matt.schmidt@gxo.com 
Fallon McLoughlin
+1 203-399-6998
Fallon.McLoughlin@gxo.com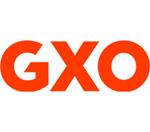 Source: GXO Logistics
Get the latest updates on
what's new in logistics