GXO Announces Multi-year Expansion in Germany
Opening state-of-the-art 387,000 square foot warehouse in Europe's largest logistics market
Central Europe growth strategy led by new Managing Director Stefan van Hoof
GREENWICH, Conn. and DUSSELDORF, DE, June 08, 2023 (GLOBE NEWSWIRE) --  GXO Logistics, Inc. (NYSE: GXO), the world's largest pure-play contract logistics provider, today announced that it is commencing a multi-year plan to significantly expand the Company's operations in Germany, Europe's largest logistics market. In its initial phase, GXO is investing in a new, 387,000 square foot, state-of-the-art warehouse in Dormagen, a key logistics location in the Dusseldorf region, that will be a showcase for GXO's advanced warehousing solutions.
Richard Cawston, GXO's President, Europe, said, "One of the many benefits of our acquisition of Clipper was growing our presence in Germany. We are very excited by the significant growth opportunities in this highly attractive market. Our expansion brings to the market a new approach, new energy, as well as offering greater choice than traditional logistics providers. We're seeing increasing demand to partner with GXO from existing and new customers in ecommerce, fashion, and consumer technology, because of our agility, unique capabilities and tech expertise."
Germany's contract logistics market, estimated at $20 billion in annual revenue, is expected to grow rapidly due to the ongoing modernization of supply chains, acceleration of nearshoring, and increasing demand from companies to outsource to reduce costs, improve efficiency and deliver a best-in-class consumer experience. The market's high demand for technology-enabled, customized, agile logistics solutions makes GXO an ideal partner for companies operating in Germany.
The state-of-the art Dormagen facility will be a launchpad for GXO's market expansion, led by Stefan Van Hoof, who was recently named GXO's Managing Director of Central Europe, reporting to Richard Cawston. Stefan Van Hoof joined GXO through its 2022 acquisition of Clipper, where he served as CEO of Mainland Europe, and has over two decades of logistics industry experience and a proven track record of driving profitable growth.
"I'm looking forward to leveraging GXO's best-in-class technologies and customer-centricity to shake up the logistics landscape and rapidly grow our operations in Germany," added Van Hoof. "Our bespoke offering and cutting-edge technology clearly differentiate GXO in the market and make us an ideal partner for customers looking to evolve and modernize their logistics and warehousing solutions."
In keeping with GXO's commitment to sustainability, the new site will target a DGNB Gold Certification and include a range of energy efficient features. GXO is expecting to employ up to 400 team members at full capacity and will implement automation and adaptive technology like goods-to-person and autonomous mobile robots on site based on customer requirements.
GXO has operated in 15 countries across Continental Europe for more than 25 years, serving customers in e-commerce, fashion, FMCG and DIY industries. In Germany, GXO serves businesses like sOliver, Dextro, and Ghostbike, as well as global companies including Kellogg. GXO also directly serves the German market from sites in Poland and the Czech Republic for companies like Zooplus and works across Europe and globally with leading German businesses such as Henkel, BASF, Bayer and OBI to support their logistics operations. The company currently employs approximately 34,000 team members at roughly 500 sites across the region.
About GXO Logistics
GXO Logistics, Inc. (NYSE: GXO) is the world's largest pure-play contract logistics provider and is benefiting from the rapid growth of ecommerce, automation and outsourcing. GXO is committed to providing a diverse, world-class workplace for more than 130,000 team members across more than 950 facilities totaling approximately 200 million square feet. The company partners with the world's leading blue-chip companies to solve complex logistics challenges with technologically advanced supply chain and ecommerce solutions, at scale and with speed. GXO corporate headquarters is in Greenwich, Connecticut, USA. Visit GXO.com for more information and connect with GXO on LinkedIn, Twitter, Facebook, Instagram and YouTube. 
Media contacts

Anne Lafourcade 
+33 (0)6 75 22 52 90 
anne.lafourcade@gxo.com 
Matthew Schmidt 
+1 203-307-2809 
matt.schmidt@gxo.com 
Forward-Looking Statements
This release includes forward-looking statements within the meaning of Section 27A of the Securities Act of 1933, as amended, and Section 21E of the Securities Exchange Act of 1934, as amended. All statements other than statements of historical fact are, or may be deemed to be, forward-looking statements, including statements regarding the future performance of its customer solutions. These forward-looking statements are qualified by cautionary statements regarding unknown risks, uncertainties, and assumptions as can be found in GXO's filings with the U.S. Securities and Exchange Commission and accessed through the company's website http://www.gxo.com.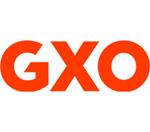 Source: GXO Logistics
Get the latest updates on
what's new in logistics