GXO Advances Its Ranking Among Fortune 500 Companies
Record business wins and 60% increase in technology deployed over previous year propel firm's strong growth
GREENWICH, Conn., June 05, 2023 (GLOBE NEWSWIRE) -- GXO Logistics, Inc. (NYSE: GXO), the world's largest pure-play contract logistics provider, announced today that it has moved up on the list of Fortune 500 companies, where it appeared last year for the first time since becoming a standalone company in August 2021. The Fortune 500 is assembled annually by Fortune magazine and includes the largest U.S. companies by revenue.

"We are proud to be named once again to the Fortune 500 and to have gained even more ground among America's best companies," said Malcolm Wilson, Chief Executive Officer, GXO. "Today, a faster, smarter, leaner supply chain is both a competitive advantage and a business imperative. The world's most respected brands choose us to help transform their supply chains as they look to improve efficiency, profitability and sustainability. I am extremely proud of our team for another record year of growth and operational excellence."
GXO's revenue of $9 billion for the fiscal year ended December 31, 2022, was up more than 13% from the previous year. MSCI affirmed its "AA" rating from MSCI for its bold environmental targets, among the highest among its industry peers, and was named one of America's Most Responsible Companies by Newsweek magazine.
GXO has operations in 27 countries and serves more than 30% of Fortune 100 companies. GXO serves as a strategic partner to its customers, building and operating the most advanced warehouse solutions in the world.
About GXO Logistics
GXO Logistics, Inc. (NYSE: GXO) is the world's largest pure-play contract logistics provider and is benefiting from the rapid growth of ecommerce, automation and outsourcing. GXO is committed to providing a diverse, world-class workplace for more than 130,000 team members across more than 970 facilities totaling approximately 200 million square feet. The company partners with the world's leading blue-chip companies to solve complex logistics challenges with technologically advanced supply chain and ecommerce solutions, at scale and with speed. GXO corporate headquarters is in Greenwich, Connecticut, USA. Visit GXO.com for more information and connect with GXO on LinkedIn, Twitter, Facebook, Instagram and YouTube. 
Media contacts

Matthew Schmidt 
+1 203-307-2809 
matt.schmidt@gxo.com 
Fallon McLoughlin
+1 203-399-6998
Fallon.McLoughlin@gxo.com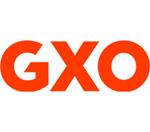 Source: GXO Logistics
Get the latest updates on
what's new in logistics